HomeStyle Renovation Gives Power to Homeowners
A

re you interesting in updating your home? Do you have an idea of what your dream house looks like?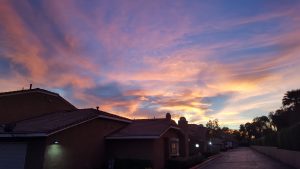 With the rise of home prices, many people have found that picking up a fixer home both saves money and gives them an opportunity to make the home of their dreams a reality.
Traditionally, renovation loans have come in the form of two mortgages. One loan for the property, and a second for construction or renovation of the property. What a nightmare!
Fannie Mae offers a powerful loan program, HomeStyle, that eliminated the need for a second mortgage and gives additional benefits to the consumer. After learning the benefits, you may find yourself spending hours on Zillow looking for fixers in your area.
Types of renovation
The flexibility of this program gives the consumer more options to renovate than any traditional renovation loan. Want to build an in-laws suite on the property separate from the house? No problem. want to add a mudroom for shoes and coats? Done. The types of renovations available with HomeStyle are endless. Most consumers use the funds to update their kitchen and bathroom but it can also be used to update a roof. It can even be used for a total tear down of the existing building. The best part is that everything is wrapped up into one loan and the financing is based on the post-renovation property value.
Low down payment
Compared to most loan programs, HomeStyle offers one of the lowest down payment requirements. While an FHA loan carries a minimum down payment of 3.5%, the Homestyle loan offers a minimum of 3%! Even FHA's 203k renovation loan has a minimum of 3.5%. So it would make more sense to go with the HomeStyle program which has less restrictions and documentation requirements than the 203k.
Eligible properties
Believe it or not, many various property types are eligible for Fannie Mae's program including condominiums and properties up to 4 units. Manufactured homes are also eligible, however the program doesn't allow structural changes The financing doesn't just apply to owner occupied homes either. That mean both investment properties and vacation homes can benefit from the program. This makes it easier for updating those Airbnb properties, were guests demand a hotel like atmosphere.
Wait, There's More…
The benefits don't end with the purchase of a home but extend to those seeking to refinance their home. This allows the consumer to refinance their home for a lower interest rate and give their home some TLC. The refinance option also includes those with high mortgage balances compared to construction loans that require substantial home equity.
Why put renovations on plastic or take out a second loan when HomeStyle offers one loan based on post-renovation value? There are very few loan options that carry the same powerful advantages that HomeStyle does. For more information on this program, reach out to one of our mortgage professionals today.