What's the Deal With Hazard Insurance?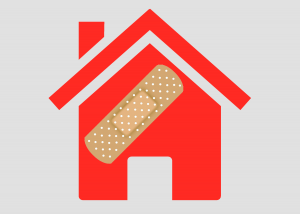 When purchasing a home, the future homeowner learns new terms and concepts specific to a mortgage since it is a big purchase involving many parties and complex regulations.
One of those terms and requirements, hazard insurance, is often misunderstood.
What is hazard insurance?
Although each policy may differ, most hazard insurance protects the homeowners from damage caused by the following:
Fire and smoke

Wind

Hail

Explosions

Theft

Vandalism

Falling objects

Damage caused by the weight of snow, sleet or ice

Water damage caused by a household appliance or burst pipe

Power surges

Civil unrest or riot
What's not included?
Typically hazard insurance does not cover damage caused by a flood or earthquake. These types of coverage can be added to a homeowner's insurance policy as additional coverage.
Difference between hazard insurance and homeowners insurance
Often times many people misunderstand hazard insurance as being a separate insurance policy from homeowners insurance. Rather, hazard insurance is a component of homeowners insurance.
More often than not a standard homeowner's insurance policy will include hazard insurance. Other components of homeowners insurance include personal property damage and liability coverage in case personal items are damaged or someone is injured in the home.
Because it is the only part of homeowners insurance that covers damage to the structure itself rather than personal property or liability coverage, lenders typically require borrowers to purchase hazard insurance when obtaining a loan.
For more information on homeowners insurance, leave us your contact info below and a professional will get in touch with you.